Santa's Shop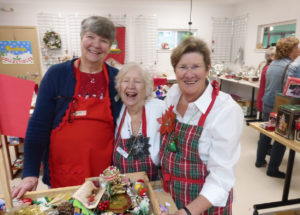 Location: Stiles-Beach Barn
Who's Invited: Residents, Employees, and Panorama Merchants
Friday, December 1, 2017
10:00A.M. – 2:00 P.M.
Saturday, December 2, 2017
10:00A.M. – 2:00 P.M.
You'll find: *a perfect artificial Christmas tree – *small decorated trees – * crystal gifts – *children's toys – *silver, wood and other prized collectibles – *decorations and much, much more! You' II have hot spiced cider, cookies and friendship! On Friday, Resident Transit will be available; call for reservations now! ALL MONIES GO TO THE PANORAMA BENEVOLENT FUND to help residents!! Come have some fun and enjoy the holiday treasures, including the famous mustard for your shopping pleasure at Santa's Shop!!